Our Services: Specialty Finishes
Because of permanently flawed surfaces (i.e., older plaster walls that continue to show small cracks) or particular decorating considerations, it can be beneficial to apply materials to surfaces that are designed to look like something other than paint.
Sometimes, a simply color wash can be enough to add interest to an otherwise bland environment or give a particular room an added detail. Through a combination of varying materials and application techniques ("faux painting" as it is commonly referred to) we can help you to create a unique look in any room.
If a bolder appearance is what you desire or if you want an actual texture as opposed to an implied texture (i.e., the look of stucco on an interior room) applying compounds to any surface can be the way to accomplish this look. Venetian Plaster, Drywall patching, compound, etc. can all be used to create a dramatic and bold look in any room. Once fully cured, some of these coatings can be stained, painted, color washed, clear-coated, etc. to add specificity to the actual texture and give your room the perfect detail.
These processes can vary greatly and the outcome is unique in every application. We encourage you to look through magazines, books, websites, etc. to try to zero in on the "look" that interests you most.
We then work with you to produce samples of the specific affect that you desire so that you can fine tune the appearance and make it just the way you want it. Please feel free to call or write to schedule an appointment.
Click thumbnail to enlarge photos below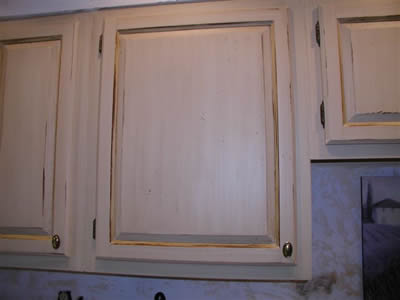 Other Services
» Interior Residential
» Exterior Residential
» Repairs & Restoration
» Other Services