Our Services: Repairs & Restoration
From interior to exterior, from small to big, we can take care of any of your repair and restoration needs. We offer complete drywall services (small repairs to complete installation and finishing), complete carpentry repair and installation (rotten wood replacement, door planing/installation, window repairs, etc.) and complete restoration services (paint removal, reconditioning, etc.).
"Great Job! Thanks for getting this done for us before we left on vacation."
-S. Enswiyler, Columbus, Oh
Adding a detail such as a new custom built mantle over your old fireplace to removing old trim and installing new, we can safely and professionally see to it that your job is completed in a professional and timely manner.
Feel free to call or write with any questions regarding your particular need and we'd be happy to meet with you to discuss the details.
Click thumbnail to enlarge photos below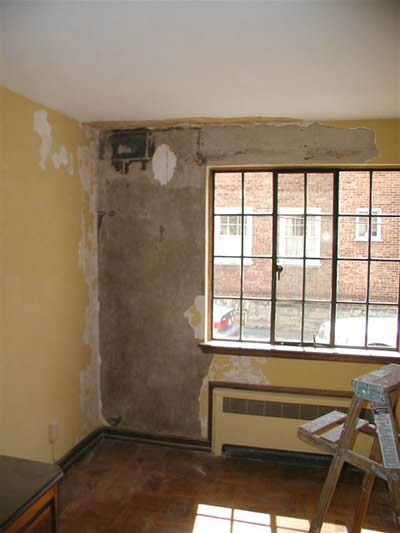 Other Services
» Interior Residential
» Exterior Residential
» Specialty Finishes
» Other Services